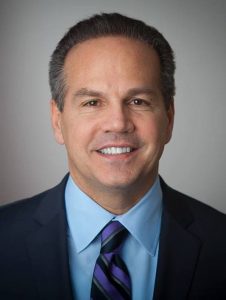 U.S. Representatives David N. Cicilline (RI-01), Jan Schakowsky (IL-09), and Doris Matsui (CA-06) reintroduced legislation to reestablish the House Permanent Select Committee on Aging to examine the challenges and issues facing the growing aging population in America. This legislation has been endorsed by the Leadership Council of Aging Organizations (LCAO). The original House Permanent Select Committee on Aging, which was active between 1974 and 1992, conducted investigations, hearings and issues reports to inform Congress on issues related to aging.
"America's seniors have spent a lifetime working hard and moving our country forward and they deserve the best in their retirement," Rep. Cicilline said. "The pandemic has disproportionately impacted seniors and now with growing concerns about inflation, seniors on fixed incomes will bear the burden of the rising cost of prescription drugs, food, housing, and other essentials. There has never been a more urgent time for Congress to reauthorize the House Permanent Select Committee on Aging than right now. Congress must study and address the issues that affect seniors to make sure they can live the rest of their lives with dignity and security."
"Every day, 10,000 Americans turn 65 years old. This isn't a statistic to keep dismissing; it's a call for action that I have been ringing the alarm on for years," said Rep. Jan Schakowsky. "The pandemic magnified gaps in U.S. policy that routinely forget about Older Americans and the need to nurture a culture that respects them. From the lack of a universal long-term care policy to barriers to vaccine access earlier in the pandemic, these are issues that need to be examined so that Congress can put forward strong solutions to support our aging population and the communities they live in. I am committed to strengthening policies that support our seniors and proud to be a co-lead on this resolution to make it happen."
"Older Americans today face many difficulties—including achieving retirement security and affording the rising costs in health care and prescription drugs—which have only been worsened by the COVID-19 pandemic," said Congresswoman Matsui. "They have worked hard their entire lives to contribute to our economy, care for our families and enrich our communities. By creating a Select Committee on Aging in the House, we can continue to strengthen and support policies that are important to seniors throughout the country. I am proud to co-lead the resolution to create this committee, and I look forward to continuing to fight for the priorities of Older Americans that gives them the fundamental rights that they deserve."
In 1974, the House Permanent Select Committee on Aging was established the purpose of "advising Congress and the American people on how to meet the challenge of growing old in America." Although the committee did not have legislative authority, it played a critical role in raising awareness about Alzheimer's Disease and elder abuse. The committee helped pass nursing home reforms, which helped reduce elder abuse at senior care facilities. Reestablishing the select committee would allow Congress to study and address longstanding issues including Social Security, Medicare, prescription drugs, and long-term care as well as other issues that didn't exist in the past, including online scams which target vulnerable and unsuspecting seniors.