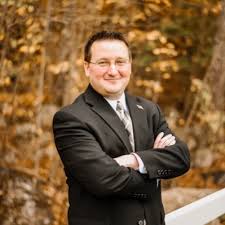 Attorney General Candidate Chas Calenda, in response to the barrage of bills issue by both the Rhode Island House & Senate this past Friday, has issued his testimony, in advance of Wednesday & Thursdays planned Hearings on Second Amendment Legislation.
Of particular note? The contention by Calenda that upcoming decisions by the United States Supreme Court may render the entire exercise moot.
"There are several other bills, such as 7889, 7764, 7457, 7358, and 6616 which I believe would conflict with the constitutional right to keep and bear arms, particularly in light of the anticipated United States Supreme Court decision in New York State Rifle & Pistol Association Inc. v. Bruen. It is very likely that the legal landscape of Second Amendment law will be meaningfully different when the Court issues that decision in June, so to consider and pass bills which could either lessen or limit one's ability to either be licensed to carry a firearm, ammunition, or firearm components, (such as magazine limits,) before knowing how the US Supreme Court will weigh in on these issues would be putting the cart before the horse."
Calenda House Judiciary Testimony Mar 30 2022

Related Media:
Gun Wednesday? Rhode Island House Introduces 24! Second Amendment Bills In Person Testimony Only/No Remote Dial In! Seems Fair, Huh?
It's The Most Wonderful Night O' The Year! It's Gun Night At Halitosis Hall