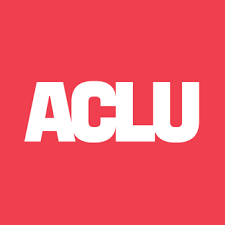 The RI Department of Labor and Training (DLT) has agreed to take numerous steps to prevent a repeat of last year's debacle when thousands of residents had their unemployment insurance benefit payments unexpectedly frozen without any notice or explanation. The settlement comes today in a lawsuit filed by ACLU of RI during the early stages of the COVID pandemic, when many in Rhode Island were forced to rely on unemployment benefits to make ends meet.
The wide-ranging 21-page agreement, filed today with U.S. District Judge William Smith, establishes comprehensive procedures to ensure that claimants receive proper notice before benefits are frozen or cut off and requires DLT to take prompt action to address inquiries about those actions.
The class-action lawsuit, alleging numerous due process violations by the agency, was filed in May 2020 by ACLU of RI cooperating attorneys Ellen Saideman and Lynette Labinger. At that time, concerned about fraudulent pandemic-related applications, the DLT froze the payments for thousands of Rhode Island workers who had become unemployed, but it did so without providing any notice of the reasons for the suspension or how to contest it. Worse, many of those whose payments were improperly frozen found themselves spending hours on the phone trying, often unsuccessfully, to reach a DLT representative to complain. After hearing from dozens of those workers, who desperately needed their benefits because the Covid-19 lockdown made finding other work impossible, the ACLU filed this lawsuit.
After the suit was filed, the agency took numerous interim steps to address the problems caused by the summary freezing of benefits, including sending out notices whenever benefits were suspended and doubling the number of its staff dedicated to communicating with individuals whose unemployment benefits had been put on hold due to the fraud investigation.
The settlement agreement filed today establishes specific standards and procedures for the DLT to follow in withholding benefits not only in cases of suspected fraud, but also when an employer objects to a claimant's receipt of benefits after payment has commenced or when there is an allegation that the claimant has returned to work based on information from a national "new hires" database.
In addressing the process where claimants must certify that they continue to be unemployed, the agreement requires the agency to "provide a mechanism for claimants to be able contact DLT in a timely manner if their efforts to certify are unsuccessful or if their certification is rejected." The agreement also sets standards for operation of the DLT's "Call Center" to ensure that the staff have the capability to act on complaints alleging the wrongful freezing of benefits, and to limit the average phone wait time for a claimant to be able to talk to a representative there.
The agreement further requires DLT to regularly report certain data to the ACLU attorneys for the next fifteen months, including information regarding the number of alleged fraud claims determined to be legitimate and reports of the average wait time for people to be helped by a call center representative. The state also agreed to pay $145,000 in attorneys fees.
The lead plaintiff in the case, Steven Hanson, was a self-employed real estate appraiser with serious medical conditions, whose treating physician advised him to stop working last April because of the dangers posed by Covid-19 were he to be exposed to the virus. Hanson applied for unemployment, and received only one payment before they were stopped. Seeking an explanation, he called DLT numerous times – and once waited about four hours on hold – without ever connecting to someone.
Hanson said today: "I'm very glad that DLT is making changes.  It was a real hardship for me when my unemployment benefits were terminated without notice.  I'm pleased that others will not have to suffer from this problem."
ACLU attorney Saideman said: "We are pleased that DLT has agreed to resolve this case with a long-term solution that will assure that individuals who have legitimate claims to unemployment will get immediate notice of any freeze on their benefits and an effective way to have their benefits restored quickly."
ACLU attorney Labinger added: "We are pleased to report that, with great cooperation from DLT, the parties have crafted a solution to the nagging problems that overwhelmed DLT and thousands of people seeking access to their unemployment benefits.  We believe that the agreement provides clear cut, objective measures to get information to claimants if their approved benefits are being put on hold or stopped and not only provides metrics to ensure that people can get through to DLT, but also a commitment by DLT to follow up if it cannot resolve the problem in the first call."
More information about the lawsuit can be found here.
Independent Media relies on the generosity of viewers & sponsors. In this chaotic year, the most often heard feedback we receive? We. Ask. The. Questions.
Help The Coalition Continue Our Mission Of "Outrage Porn Free, Civilly Disobedient Media"
Like. Share. Follow. Sponsor. Advertise! And please, buy a T Shirt?