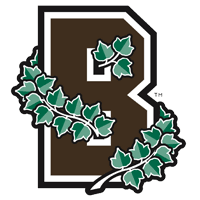 "Plaintiffs filed their Motion to Enforce both because President Paxson admitted in advance
that Brown would be in violation of the Joint Agreement if it took the actions it has taken and
because the historical participation numbers at Brown prove that what President Paxson announced
to the Brown community on June 6 was true: Brown is in violation of the Joint Agreement. But,
because Plaintiffs acted so quickly, Brown did not have the chance to prepare the attack on the
Joint Agreement it was planning and "then go on the offensive.""
The ACLU of Rhode Island and Public Justice today filed a Reply Brief in our lawsuit challenging Brown University's alleged violation of a two-decades-old consent agreement designed to ensure gender equity in the school's athletic program. The response is detailed in pages 3-6. See below!
Additional Links:
Court Challenge Filed To Brown University's Abandonment of Gender Equity in Athletics Programs
Video: Atty Labinger Discusses Court Challenge-Brown University's Abandonment of Gender Equity in Athletics
Plaintiffs_Reply_Brief_to_Enforce_Judgment_090820