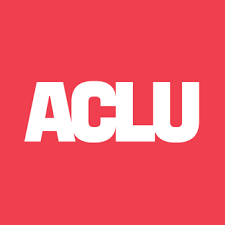 The ACLU of Rhode Island has today filed a federal lawsuit charging the Providence Police Department with race discrimination and other violations of the rights of a Black recruit who was involuntarily dismissed last year from the Police Academy just a few weeks before graduation and after enduring months of harassment from trainers at the Academy. 
 The lawsuit, filed on behalf of West Warwick resident Michael Clark by ACLU of RI cooperating attorneys Sonja Deyoe and Georgi J. Vogel-Rosen, states that throughout his tenure at the Academy, Clark was subjected to "retaliatory, punitive, discriminatory, threatening, demeaning and humiliating treatment" based upon his race and racial stereotypes and an earlier exercise of his First Amendment rights. Specifically, the lawsuit claims he was singled out for mistreatment by Training Academy instructors because of Christian rap songs that he had written and posted on social media about a year before he attended the Academy. One of the songs referred to "black men being killed by police, requests to police 'Don't shoot,' calls for unity among all people, and a cry out to God."
 The harassment started on the very first day of the Academy, when the training officers directed Clark to put a "do-rag" on his head and told him to sing for the rest of the class. The harassment continued throughout his training. For example, as part of a training exercise on the use of a Taser, while other recruits received a single Taser shock, Clark was selected by the training officers as the only recruit subjected to repeated Taser shocks while he was forced to crawl across the floor, leaving him bleeding and with skin burns.  
 The lawsuit further describes in detail how Clark was subjected to off-the-job surveillance by his training officers and "given extracurricular assignments other recruits were not given and then given demerits based on the Training Officers' judgment that [he] had poorly executed those assignments."  
 Despite the pervasive harassment, the lawsuit states that Clark "continued to pass all of the academic and physical fitness requirements," attended every day of class, passed the field training units, and was in the elite running squad. Instead of graduating, however, he was dismissed from the Academy almost five months after he began, and only a few weeks before graduation, on the basis that he had accumulated too many "demerits." Throughout the Academy, the suit alleges, Clark "was treated as a suspect, a criminal and a defendant and not like a recruit."
In addition to raising statutory and constitutional claims of race discrimination, the lawsuit argues that the Academy violated Clark's First Amendment rights by singling him out and subjecting him to harassment because of the views he expressed in his rap videos.  
 The suit seeks numerous forms of relief, including: ordering that the defendants "undergo appropriate training in order to ensure the eradication of all unlawful discriminatory conduct," requiring that all members of that session of the Police Academy "be re-trained in First Amendment rights of citizens and unlawful racial stereotyping," and awarding Clark compensatory and punitive damages.
Plaintiff Clark said: "I applied to the Providence Police Academy because I wanted to make a difference in my community.  I grew up in Providence, graduated from LaSalle Academy and attended Johnson and Wales University.  I wanted the opportunity to give back to the City of Providence.  I am deeply disappointed that I was dismissed from the Academy."  
 ACLU of Rhode Island cooperating attorney Sonja Deyoe stated: "It is my hope that one day there will be no need to file actions like this one. There is no lawful reason any of the training officers at the academy had to harass and ridicule Mr. Clark due to his race, religious beliefs and his decision to exercise his right to free speech when he questioned the conduct of police officers toward the Black community. I personally respect Mr. Clark for attempting to graduate from the academy despite the immediate discriminatory harassment he faced.  I believe he would have become a police officer who could have made a difference in this community due to his prior experiences and his beliefs."   
ACLU of Rhode Island cooperating attorney Vogel-Rosen added: "It is critical for the police force to reflect and respect the community it protects. An important step is to welcome bright young recruits who bring a different perspective and a different set of life experiences to the Academy. Punishing a police recruit on the basis of race or his history of speaking out against unconstitutional police practices violates our nation's Constitution and anti-discrimination laws. No recruit should have to endure what Mr. Clark went through."
The complaint can be found here.