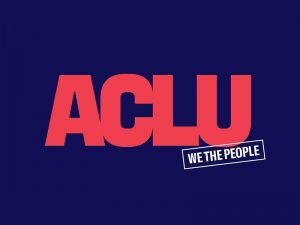 ACLU of Rhode Island cooperating attorneys today joined a national organization's long-standing federal class action lawsuit that requires the Department for Children, Youth and Families (DCYF) to implement systemic reforms to improve its treatment of children in its care and custody.
The lawsuit was filed more than a decade ago by the national organization Children's Rights and led to a detailed settlement agreement back in 2018 designed to address numerous systemic deficiencies in DCYF's treatment of children in foster care. Those deficiencies included, among many other shortcomings, the agency's placement of children in inappropriate and unsafe settings and its failure to recruit or license foster care placements in a timely manner or provide children with adequate case plans.
However, many of those deficiencies remain. For some time, particular concerns have been raised that large numbers of girls are being kept in psychiatric hospitals for longer stays than necessary due to the absence of alternative placements, and that many girls have been placed in out-of-state residential facilities as a result of DCYF's lack of in-state placements. Although state officials recently announced funding initiatives to address this critical problem – including the construction of a new 16-bed residential facility for girls in Exeter and a 12-bed addition to the existing psychiatric residential treatment center at St. Mary's in North Providence – these facilities will not come on-line for some time and remain woefully inadequate in terms of the need.
After hearing from local advocates about the lack of adequate community-based placement capacity within DCYF for foster children with mental health needs, and the ongoing harm caused by the inappropriate housing of some children – mostly girls – in psychiatric facilities for lengthy periods of time, the ACLU of RI reached out to Children's Rights to lend its support to the organization's ongoing efforts to ensure meaningful compliance with the 2018 settlement agreement.
Children's Rights advised ACLU of RI cooperating attorney Lynette Labinger that it had identified major areas of state noncompliance with the settlement agreement and welcomed the ACLU's participation in the efforts to secure meaningful compliance without further delay.
Labinger said today: "I have entered my appearance today as cooperating counsel for the ACLU of RI in this case to join Children's Rights in securing compliance with the settlement agreement and, if necessary, to seek court enforcement in the event that the parties' out-of-court discussions do not achieve timely compliance with important areas of the agreement."
Samantha Bartosz, deputy litigation director at Children's Rights, added: "We're most pleased to be joined by the ACLU of RI as we continue to hold DCYF accountable for its court-enforceable promise of vital systemic reforms. We remain particularly concerned by the shortage of community-based foster homes and related services in Rhode Island to meet the well-known needs of kids with significant mental health needs. These kids badly need and deserve the right care."
Andrew C v McKee Complaint

2018_dcyf_settlement_agreement