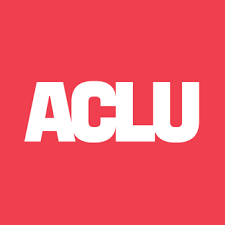 Citing repeated instances of police failing to activate their body cameras in high profile encounters with the public, the ACLU of Rhode Island has called on Providence Commissioner of Public Safety Steven Paré and Police Chief Hugh Clements, Jr. to take stronger steps, including establishing a more vigorous audit process, to hold officers responsible for violating the department's body camera policy.   
 In a letter to the two officials, ACLU of RI executive director Steven Brown called the problem "persistent" and "one that severely undermines the transparency the Department is seeking to promote." 
An open records request the ACLU filed last year with the Department revealed that twenty Providence officers were disciplined for failing to activate their body cameras between January 2018 and June 2020. But the ACLU's letter describes that number as indicating that "the Department's audit process for ensuring compliance is extremely lacking." The ACLU made that claim by noting that "there have been three highly publicized incidents of alleged police misconduct in the City this past year, and in each instance police officers failed to activate their cameras." Specifically: 
* In the incident leading to a pending assault charge against police officer Joseph Hanley for allegedly beating a civilian, two of the three officers on the scene of the incident, including Hanley, did not record their encounter with the suspect.   
* In a highly publicized incident in June, one of two officers failed to activate his camera when engaged in a controversial guns-drawn encounter with a Black firefighter sitting in a car in front of his fire station.  
* Most recently, police officials acknowledged that three of the officers who responded to the Jhamal Gonsalves moped crash failed to activate their body cameras.  
In no instance has the punishment for the infraction exceeded a verbal reprimand. The letter noted: 
 "The police department's decision to have its officers wear body cameras four years ago was designed to promote transparency and accountability. Yet these three recent incidents …  tell a different story. The … transparency these cameras are supposed to provide the public is undermined." 
 "[T]his is no longer experimental technology, and the time for excuses has long since passed," the letter concludes in demanding more auditing and accountability. The ACLU's letter can be found here.