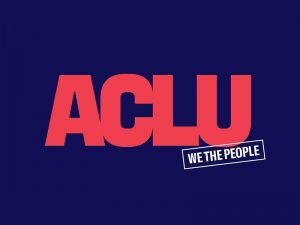 From The Rhode Island ACLU:
R.I. Superior Court Judge Stephen Nugent today ordered the release on parole of three individuals who were convicted of crimes committed when they were teenagers and who were recently granted parole, but who nonetheless continued to be held at the ACI. Cooperating attorneys for the ACLU had challenged their continued detention as violating a law enacted by the General Assembly last year designed to give young offenders serving lengthy sentences a chance to demonstrate that they deserve an early release on parole.
The new statute, colloquially known as "Mario's Law," provides that "any person sentenced for any offense prior to his or her twenty-second birthday" is eligible for parole after serving twenty years. The petitions noted that the law was intended to give youthful offenders "an opportunity to demonstrate that they have matured from the person who committed the underlying crimes in their early years."
Despite this law, the DOC took the position that the petitioners – Pablo Ortega, Joao Neves, and Keith Nunes, who as teenagers were each given life sentences for murder and shorter consecutive sentences for related criminal conduct – weren't eligible for release after 20 years, but instead had to first serve at least 20 years of their life sentence and then get "paroled" to serve additional time for their consecutive sentence before they could be considered for release to the community. Today Judge Nugent ruled that this interpretation "effectively nullified" the purpose of the 2021 law and rejected it.
The petitions for post-conviction relief were filed by ACLU of Rhode Island cooperating attorneys Lynette Labinger, Lisa Holley, and Sonja Deyoe. Mario Monteiro, whose continued incarceration for more than two decades, despite extensive proof of his rehabilitation since his criminal conduct as a juvenile, was an impetus for passage of the new statute aimed at giving youthful offenders a second chance after serving two decades in prison.
In Ortega's case, the Parole Board unanimously granted him parole in November 2021, but left it up to the DOC to decide whether, under the law, he could be paroled to the community or instead paroled "to his next sentence," a type of parole that the ACLU petition says makes no sense. As a result, he remains incarcerated despite the Parole Board's approval for his release to the community. Neves was also granted parole from his life sentence after serving more than 20 years in prison, only to begin serving a consecutive ten-year sentence he was given at the time. The Parole Board claimed it had no authority to challenge the DOC's policy on how parole is calculated.
In ruling from the bench, Judge Nugent noted that for each day they remained unlawfully incarcerated, the three petitioners could never get that time back. He ordered their release under conditions established by the Parole Board.
ACLU cooperating attorney Lynette Labinger said today: Last summer, the General Assembly passed a law that gave individuals who committed very serious crimes as a teen or youth a chance to demonstrate that, after serving twenty years in jail, they can satisfy the State's very high standards for release to the community on parole.  Each of these three men did just that.  Even so, the Department of Corrections refused to allow them to be released on parole.  Today the Superior Court ruled that RIDOC's interpretation to block parole followed neither the words nor the intent of the new law and mandated that the State follow the direction of the General Assembly."
Attorney Holley added: "We applaud Judge Nugent for a very comprehensive and thoughtful decision today. We are relieved to have our clients' liberty restored. On behalf of the many other similarly situated individuals being held at the ACI based on the DOC's flawed legal interpretation of the parole statutes, we urge the State to revisit the manner of parole eligibility calculation in light of the judge's ruling."