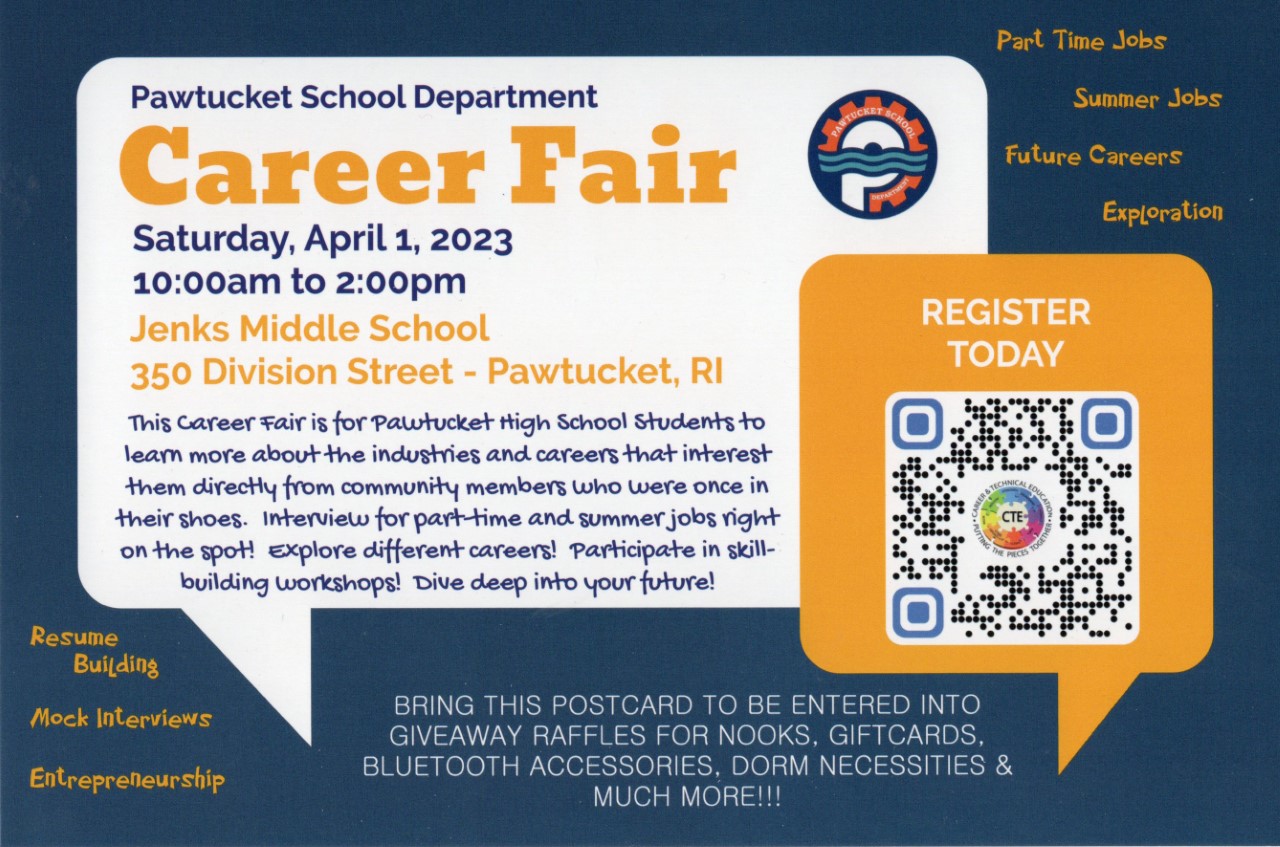 The Pawtucket School Department will hold a CTE Career Fair for all high school students on Saturday, April 1, 2023. This event is designed to connect students with potential employers and to explore career paths in their fields.
The CTE Fair will feature a variety of industry professionals, including Pawtucket Parks and
Rec, RI State Police, Collette Tours, Boys and Girls Club of Pawtucket, Ocean State Job Lot and many more. Students will have the opportunity to meet with representatives from these companies, learn about job opportunities, network with professionals in their field of interest, and interview for part-time and full-time summer jobs.
In addition to meeting with employers, students can participate in a variety of workshops to help
them develop their professional skills and prepare for their job search. Workshops will include resume building, mock interviews, trade skills, video production, financial literacy and entrepreneurship.
"The Career Fair is the first of its kind for Pawtucket High Schools Students. We want to provide
opportunities for our students to explore different careers, inquire about possible employment and to prepare for their future careers." Ricardo Pimentel , Director of Career & Technical Education and Unified Arts.
The Career Fair will take place Saturday, April 1, 2023. From 10:00 AM to 2:00 PM at Jenks
350 Division St., Pawtucket, RI
). Registration is required: 
https://forms.gle/kKB4PBAm4w1ZqZAU8
Middle School (
For more information, please contact Ricardo Pimentel at