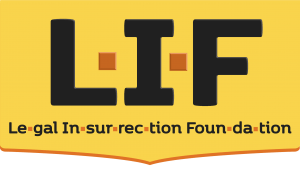 Legal Insurrection Foundation, a Rhode Island based Non-Profit organized "to educate and inform the public on legal, historical, economic, academic, and cultural issues related to the Constitution, liberty, and world events  has filed a Federal Civil Rights Complaint with the United States Department of Education's Office For Civil Rights related to the Providence Public School Department's "Educator of Color Loan Forgiveness Program".
The program, which features an up to $25,000 payment against student loans, for teachers of color after 3 consecutive years of employment in the Providence Public School District, is funded by a grant from The Rhode Island Foundation.
The organization calls on the Providence School Department to end the "practice of discriminating on the basis of race, color and national origin through a student loan forgiveness program for newly and recently hired educators that is only available to non-white applicants."
The Coalition Radio Network has reached out to both the Providence Public School Department & The Rhode Island Foundation for comment. A contact at the Rhode Island Foundation had not yet seen the complaint. A press release from Legal Insurrection Foundation, and a copy of the complaint filed with the US Department of Education below.
Press Release Legal Insurrection - Providence Schools Complaint

LIF-Admin-Cmplt-With-DOE-OCR-Against-PPSD-11-14-22 (1)