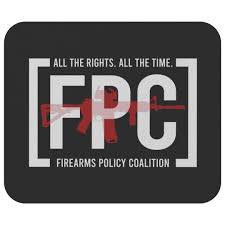 From The Firearms Policy Coalition:
Firearms Policy Coalition issued the following statement in response to Rhode Island Gov. Daniel McKee's signing of three gun control bills:
Last week the Rhode Island legislature passed several pieces of anti-rights legislation over a wave of objections by the people. Those bills ban standard capacity magazines (House Bill 6614), a discriminatory law–the type of which we've defeated before–prohibiting adults under the age of 21 from purchasing and possessing firearms and ammunition (House Bill 7457), and ban the open carrying of loaded long guns in many public places (House Bill 7358). Today, Gov. McKee signed these measures into law, with fanfare, celebrating the abrogation of the natural rights of his constituents.
Governor McKee has spectacularly failed the people of Rhode Island. These draconian measures run roughshod over the most fundamental rights of the people. By denying Rhode Islanders standard magazines–which became standard because of their immense utility in defending and preserving human life–restricting the ability to bear arms, and wholesale eliminating the rights of legal adults, these laws do nothing but make clear the naked contempt the government of Rhode Island has for the security and well-being of its people.
FPC will not stand idly by while the state threatens peaceable conduct with imprisonment, injury, and death. McKee, and those of his ilk, need be reminded that the fundamental, inalienable rights of the people are unaffected by the stroke of a pen. FPC will be investigating all available options to remedy this injustice against the peaceable people of the state.
About FPC
Firearms Policy Coalition (firearmspolicy.org), a 501(c)4 nonprofit organization, exists to create a world of maximal human liberty, defend constitutional rights, advance individual liberty, and restore freedom. FPC's efforts are focused on the Right to Keep and Bear Arms and adjacent issues including freedom of speech, due process, unlawful searches and seizures, separation of powers, asset forfeitures, privacy, encryption, and limited government. The FPC team are next-generation advocates working to achieve the Organization's strategic objectives through litigation, research, scholarly publications, amicus briefing, legislative and regulatory action, grassroots activism, education, outreach, and other programs. FPC Law (FPCLaw.org) is the nation's largest public interest legal team focused on the Right to Keep and Bear Arms, and the leader in the Second Amendment litigation and research space.