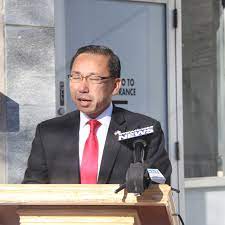 Former Cranston Mayor/Rhode Island Congressional District 2 Primary Candidate Allan Fung on the controversy circling the current Supreme Court debate on Roe V. Wade:
"My views are in line with the majority of Rhode Islanders.  As your next Congressman, I would not vote for legislation that allowed late term or partial birth abortion, and I would be against taxpayer funding of abortion.  In Rhode Island, Roe is already on the law books, and as such nothing would change for Rhode Islanders.  I am not running to change abortion laws, I'm running as laser focused on lowering the price of groceries, lowering the price of gas and home heating oil, and keeping our neighborhoods safe."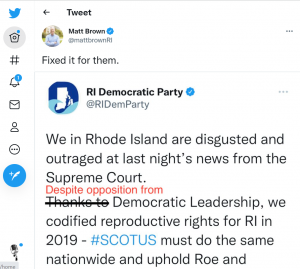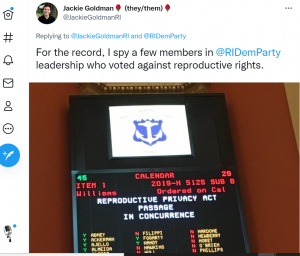 Every now and again a new candidate rises up from the political muck that is, in fact, Lil Rhody, with an observation so spot on as to be startling. Candidate Goldman, while new to running for office, has serious activist creds. A movement person we used to say … Goldman writes:
First and foremost, abortion is essential healthcare. Abortion bans do not stop abortion, but rather limit access to safe procedures. While these bans target everyone, they are particularly damaging to Black, Brown and low income communities that do not have the resources to travel and pay for abortions. Every single person deserves the right to bodily autonomy and this decision by the Supreme Court is one that centers right-wing Christian hegemony. in a country with high infant mortality and consistent cuts to early childhood resources and healthcare, no one can claim that this is about being pro-life.