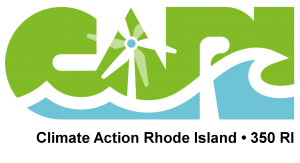 Join us tomorrow (Monday)! Dress warm!!
  On Monday March 15, 2021, from 11:30 to 12:30.   Members of Climate Action Rhode Island (CARI) and supporters will protest in front of Chase Bank's branch at 580 Kingstown Road in Wakefield/South Kingstown.
WHY? The Line 3 pipeline under construction by Enbridge, which is funded by Chase and other banks, will run from western Canada through three northern U.S. states. Its construction is the equivalent of building 50 new coal-fired power plants and will carry the world's dirtiest fossil fuel: tar sands oil.
Chase also funds more fossil fuel projects, including exploration. excavation, processing, and distribution, than any other bank in the world. Fossil fuels are destroying the world which supports all living things.
Many Native American groups and their allies are fighting Line 3 both in court and on the ground at the construction sites because it threatens their lands, waters, and air. It would carry twice as much tar sands oil through its route as is delivered now, plow right through critical Native American wild rice crops, pollute fragile waterways, and any spills would damage other ecosystems in the region.
This new infrastructure would also further lock the region and the country into the fossil fuels the use of which scientists say must be cut by half from 2017 levels by 2030 in order to limit the scale of the growing global climate crisis.
WHAT? While we will protest in front of the Chase Bank's Wakefield branch, we are asking Rhode Islanders to boycott Chase. For example, we are asking that they not bank with Chase, and that they cut up their Chase credit cards.
A letter to Chase CEO Jamie Dimon will be delivered to the bank branch manager requesting that Dimon end Chase Bank's funding of Enbridge, a fossil fuel pipeline construction company.
Protesters will maintain social distancing six-feet apart from each other and will wear masks.
CARI is an all-volunteer grassroots community group and the Rhode Island affiliate of 350.org, the largest international network of grassroots groups taking action on climate change